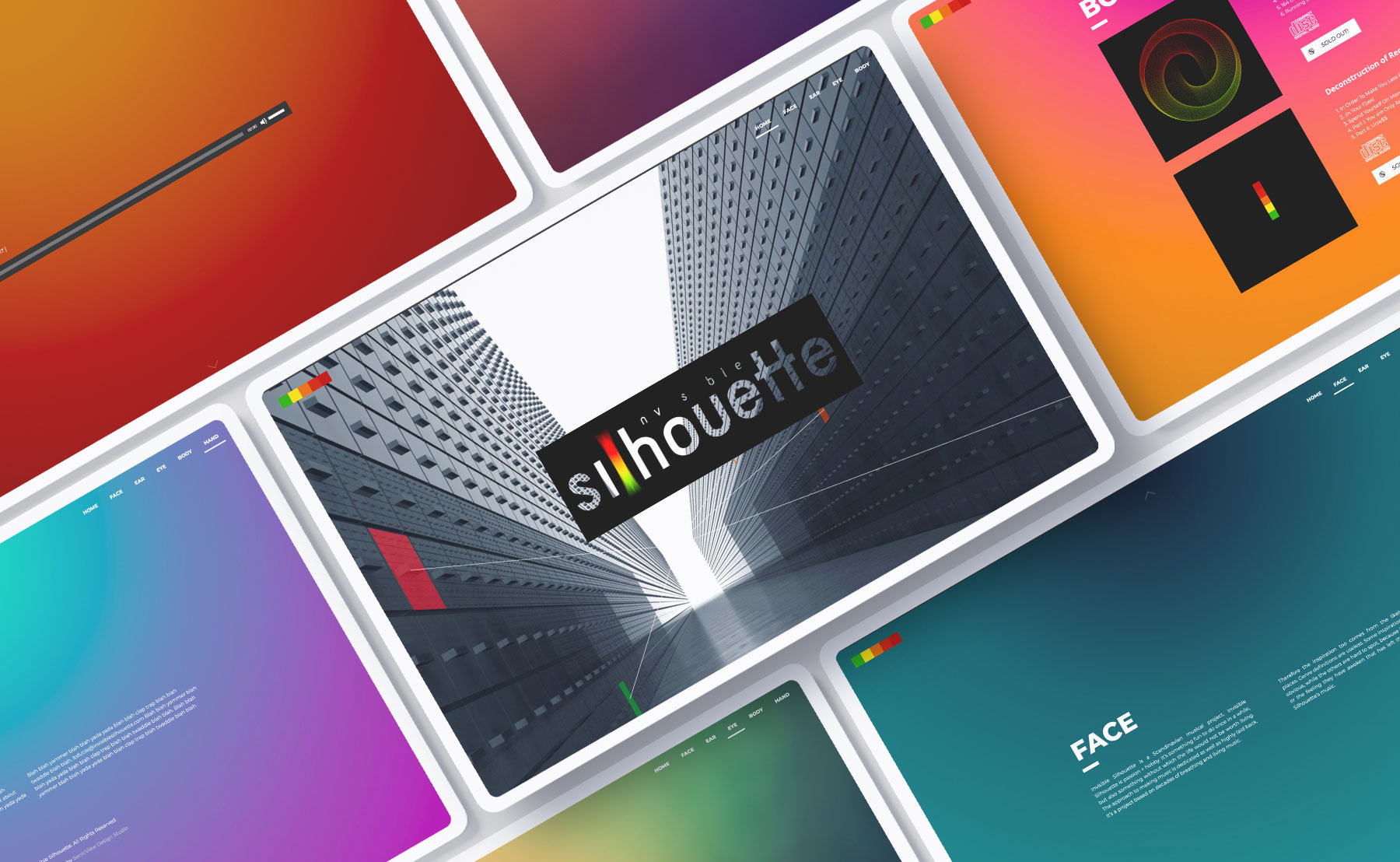 Few words about
The project
An extraordinary musical project deserves an extraordinary Visual ID & website. When working on this project we were confronted by simplicity & complexity in their most primal forms and the final result reflects those almost identically.

The music of Invisible Silhouette was the key inspiration and the ability to relate to it was crucial to visualizing it. And with the name like that, it was impossible not to be inspired when creating the logo and other visual elements.
Invisible Silhouette is a Scandinavian musical project. Invisible Silhouette is passion & a hobby. It's something fun to do once in a while, but also something without witch the life would not be worth living.

The approach to making music is extremely dedicated as well as highly laid back. It's a project based on decades of breathing and living music of any kind. Therefore the inspiration too comes from the likely and unlikely places. Genre definitions are useless.
There are lots of small elements that all serve as a piece of a puzzle that is Invisible Silhouette's logo. We started off by playing with word "Invisible" where we removed all the "I's"to underline it's meaning. Afterwards we turned the meaning of a word "Silhouette" on its head by displaying it in a cut-out style.
The last important piece of the puzzle was to represent the music on the logo and we've decided not to do that in a very obvious way. Therefore we've used the loudness indicator which is one of those elements that has always been part of the recording music, regardless of platform.
Few words about
The website
The responsive website for Invisible Silhouette is in many ways an extension of the Visual ID created in the first step of the project. The extreme simplicity meets an almost overwhelming explosion of color and texture – much like the band's music.
Few words about
The print
Over the years we've collaborated with Invisible Silhouette on several print projects. Ranging from physical music releases, apparel as well as different physical promo materials we were handling the art direction and the execution of the projects.